Guérande
Immerse yourself in the atmosphere of the medieval town of Guérande …
With its 1,400 meters of ramparts, its historic center with its old houses, its shops looking like antique shops, Guérande transports you to the Middle Ages.
Its collegiate Saint-Aubin and the salt villages nearby are so many riches to discover.
Discover this fortified city, labeled "City of Art and History", and follow the footsteps of the great writers who have loved such Balzac, Apollinaire, Zola …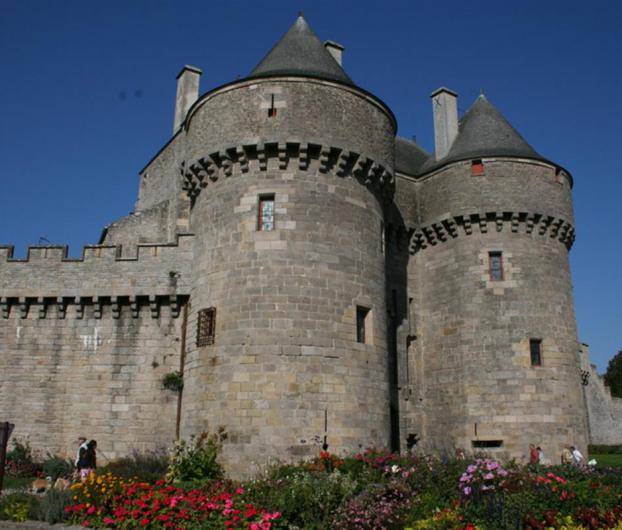 The salt marshes of Guérande
The 2,000 hectares of salt marshes in Guérande represent a remarkable World Heritage site…
Several guided tours are available, to explain the job of salt worker, the operation of the marshes, the salt harvest and you discover the surrounding flora and fauna.
This landscape shaped by man is unique, like the salt that has been produced since Roman times.
Its uniqueness, its authentic taste, its wealth of trace elements make Guérande salt a unique product and it is considered by gourmets as "high-end white gold".
200 salt workers practice, even today, a tradition and an identical know-how for 1000 years.