The Regional Natural Park of Briere
Near the camping
The Regional Natural Park of Briere offers beautiful opportunities for walks and visits in a marsh landscape.
Located between the estuaries of the Loire and the Vilaine, the marshes of Brière are in a harmonious set of wetlands.
You will discover an exceptional fauna and flora. White water lilies, yellow iris, tamarisk, orchids and herons, teals, buzzards, spoonbills and other species of birds have flourished there.
The man has found the necessary materials for his habitat: reeds for the roof, stone and earth for walls and peat for fuel.
To see / to do : visit The flowery hamlet of Kerhinet renowned for these restored traditional houses, strolling in the swamps of Grande Brière aboard a barge, boat with flat bottom and directed with a pole.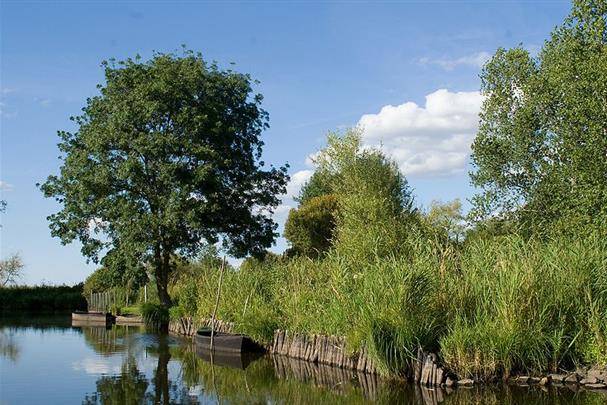 Your holidays at La Baule
The campsite **** L'Eden La Baule offers mobile home rentals comfortable for 2 to 6 people depending on the model. You will find peace and tranquility while enjoying all the services and leisure of the campsite.
If you're looking for an accommodation near the Regional Natural Park of Briere, contact us at 02.40.60.03.23 to know more.